Blog do DEPARTAMENTO de FILOSOFÍA do IES Álvaro Cunqueiro de Vigo. Administrado por estudantes de 1º e 2º de Bacharelato.

O noso perfil
Use your power to make change a reality.
Everyone has got a power to make real changes and impact on the world.




Including you.




Earth Hour is here again, and WWF is calling on hundreds of millions of people in thousands of cities and towns around the world to switch off their lights for an hour at 8.30pm local time on Saturday 29th March to show their concern for the environment.

Earth Hour is a worldwide grass-roots movement for the planet organized by the World Wide Fund for Nature (WWF). Earth Hour engages a massive mainstream community on a broad range of environmental issues. It was famously started as a lights-off event in Sydney, Australia in 2007. Since then it has grown to engage more than 7000 cities and towns worldwide, and the one-hour event continues to remain the key driver of the now larger movement. The event is held around the world and held towards the end of March annually, encouraging individuals, communities households and businesses to turn off their non-essential lights for one hour as a symbol for their commitment to the planet. Last year saw the lights go out in homes and businesses in more than 6,950 cities and towns with Palestine, Tunisia, Galapagos, Suriname, French Guyana, St Helena and Rwanda joining the movement for the first time.


The universe is over 99% empty space. It contains millions, perhaps billions of potential Earths, but
Living here, it's a fortuitous fact. It's for this reason that we must protect the environment. What are we doing wrong? Mostly the problem is destruction of habitat by industrial pollution, mining, farming, transporting species into habitats where they had not been... The consequences are: one billion people in the world haven't got clean water, two billion people have inadequate sanitation, City's air is unhealthy, some countries are on the verge of famine, the poles melt, biodiversity is reduced...
Nowadays people are changing their minds, so we are living a process of environmental concern.








"People from all walks of life, from all nations around the world,

are the lifeblood of the Earth Hour Interconnected Global Community.

They have proven time and time again that if you believe in something

strongly enough, you can achieve amazing things.

These stories aren't unique, this is happening all over the world."

(Andy Ridley, Executive Director and Co-Founder of Earth Hour)



(By Yago Grela)

---
8 de marzo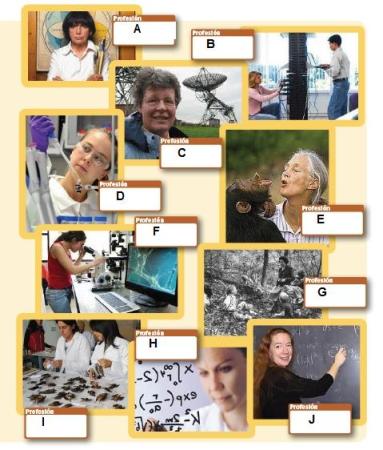 8
de
marzo






Como todos vós sabedes, o 8 de Marzo é o día da muller traballadora. Pois ben, temos aquí unha imaxe na que aparecen dez mulleres desenvolvendo diversos traballos. Propoñémosvos un pequeno xogo: consiste en intentar averiguar qué traballo é o que está facendo cada unha. Pode ser que cada imaxe dea lugar a diversas opinións xa que nalgunhas poderían ser varios debido a que non queda moi claro o que están a facer ou a que o que fan pode asignárselle a distintas profesións.

Dado que cada imaxe ten una letra do alfabeto que a identifica podedes poñer a letra correspondente á imaxe que vaiades responder.


(O clube das ideas)

---