On philology, potatoes and construction.
Well, this is just my first approach to blog-writing. I want it to be the way to keep in touch with colleagues and friends.

Profile
Turnip tops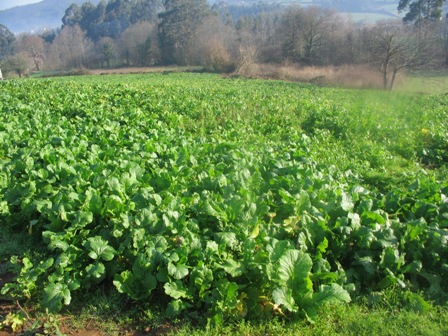 Crops are rotated in order to make the soil more fertile. The land is resting: plenty of turnip tops everywhere. Most of them are used in the typical seasonal dishes (with meat and potatoes they make a great soup!). Left leaves and seeds will be used as a natural fertilizer to the soil where potatoes will be grown.