On philology, potatoes and construction.
Well, this is just my first approach to blog-writing. I want it to be the way to keep in touch with colleagues and friends.

Profile
Tail race and spindle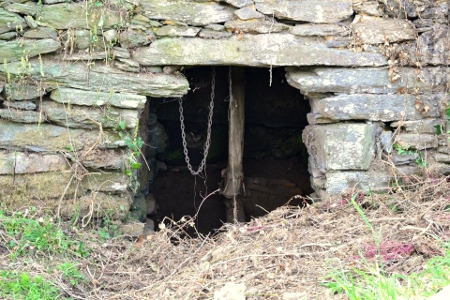 Rear wall. Tail race covered with mud and woody weeds.

Inside: vertical axle and remaining parts of the wheel. An almost archeological-excavation approach was needed to save the remaining pieces and measure them.